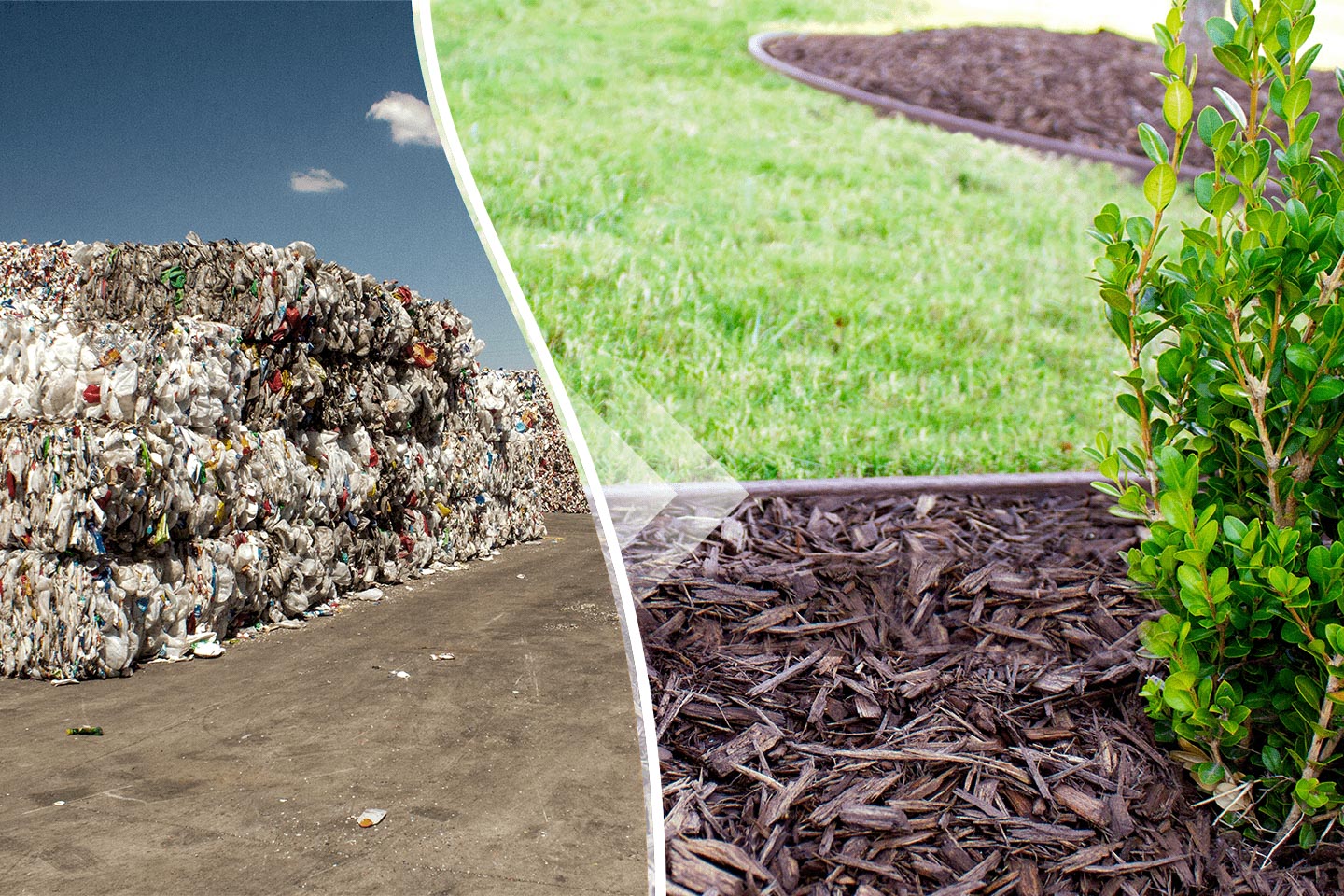 Epic Plastics sets the standard in quality landscape edging products, making them exclusively from recycled plastics. Our products continue to be the professional landscaper's choice for high-quality edging solutions and are widely used in the do-it-yourself market as well.
Epic Plastics' commitment to our environment is crucial to our success and sets us apart from our competition. Our products are made from recycled plastic feedstock. Those milk, shampoo, and laundry detergent bottles you put out on the curb for recycling, are the materials that make Epic Plastics' products!
Our commitment to manufacturing environmentally friendly products doesn't stop at recycling, we also don't burn fuels to make our products. Epic Plastics' equipment is powered by electricity and releases zero carbon emissions during the manufacturing process. By the year 2021, our process will have saved 200 Million Pounds of post-consumer plastic from landfills. All of Epic's edging products are LEED approved giving your project the boost it needs to go from Gold to Platinum!
Since 1997 Epic Plastics has set the standard for recycling in the US, creating high quality and environmentally friendly landscape products from post consumer recycled plastics. Epic Plastics converts over 150 million shampoo, milk, and other HDPE #2 bottles into premier products, including recycled Benda Board, diverting over 15 million lbs. of post consumer plastic from international landfills each year. Epic Plastics produces over 11 miles of Benda Board daily and continues to set the standard for landscape edging products.
Landscape contractors and home owners can find Epic Plastics' products in over 750 professional landscape and irrigation supply houses throughout the United States and Canada.
Epic Plastics is a division of Basalite Concrete Products, a subsidiary of the Pacific Coast Building Products family of companies.
How A Plastic Bottle Becomes LANDSCAPE EDGING